Kingsley Club
600 Niblick Trail
Kingsley, MI 49649

Phone: (231) 263-3000
Email: [email protected]
Fax: 231.263.3003
The Kingsley Club is located 15 minutes from the robust destination area of Traverse City.
This map illustrates the location of The Kingsley Club in relation to Traverse City and Kingsley.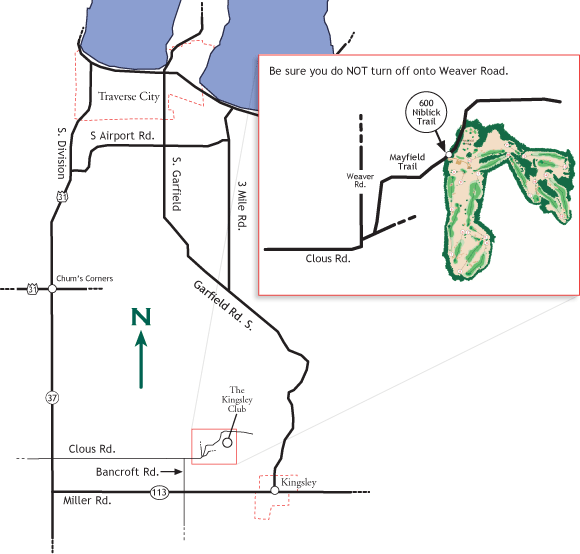 Cherry Capital Airport is the exclusive airport of the Kingsley Club and the Traverse City Region. Cherry Capital offers direct flights by United, Delta and American Eagle from Chicago, Detroit, Minneapolis and seasonally from New York, Atlanta, Charlotte, Denver, and Cincinnati. Cherry Capital conveniently connects travelers to over 750 domestic and international destinations.
The Kingsley Club is located less than 15 Miles from Cherry Capital with member and guest pickup available upon request.